'Wrinkles' (Arrugas) is presented in Japan by the Studio Ghibli! After some months of negotiation the studio bought the film and it will be featured at june. That's awesome news for everyone that worked* on the film like me!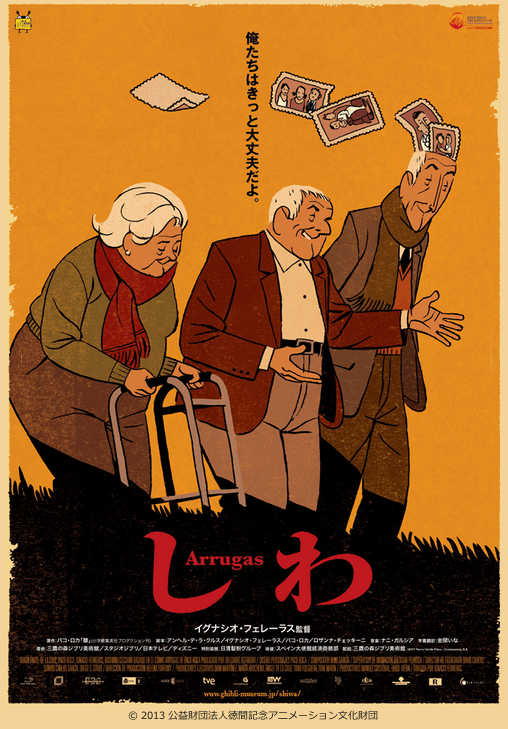 This is a list of some highlights of the awards that Wrinkles won:
Goya Awards 2012
Best Animated Film
Best Adapted Screenplay
NHK Japan Television
Anima 2012
Cartoon Movie 2012
Festival Cinespagno Nantes
International Festival of Animated Film Sttutgart 2012
Best Animated Film
Mestre Mateo Awards 2012 – Best Artist Direction
Best Animated Feature Film
Best Original Soundtrack
Best Sound
Best Scriptplay
More info (in spanish):
El País
Official website of Wrinkles (Arrugas):
http://www.arrugaslapelicula.com
  *I miss you guys!!